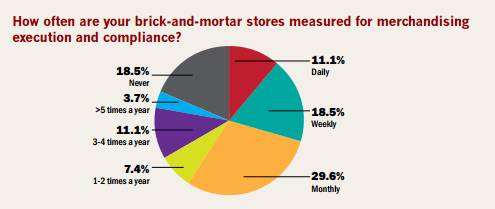 Improving communication pays…
Repairing communication between headquarters and stores can greatly improve compliance: An NARMS benchmark study showed that 100% reset compliance can mean a sales lift of 7.8% and a profit improvement of 8.1% within two weeks. Achieving this increase means reviewing how communication flows and how it can be streamlined into one channel.
Through a centralized communications system, messages no longer get lost
. Headquarters can keep their stores up to date in real time. They can
send and receive messaging, keep track of tasks, ensure that planograms are
followed, and stores can relay messages and notify headquarters if they are
in need of any campaign materials. All this to say that compliance can
be achieved when communication is clear.
Out with the old, in with the smart...
Today, retailers are dealing with legacy systems such as Excel and PDFs to relay very important campaign messaging. These tools can no longer keep up with the speed of business. Stores are in need of a system that allows them to relay messaging, share campaign materials, personalize information per store, and track progress all in real-time. With a clear of communication between headquarters and stores, compliance will be achieved and time will be better used for both campaign and merchandising as well as customer management.
Sources:
https://www.nchannel.com/blog/retail-data-ecommerce-statistics/
http://www.cosyrobo.com/blog2/2016/6/17/planogram-compliance-who-cares
http://www.traitech.com/optimizing-in-store-merchandising.pdf