It was time for visual merchandising to grow up
Unefi-RMS is a flexible and customizable system that can tailor to your customers' needs.
It manages regional or national programs with intuitive visual aids and a cost saving platform that adds value as soon as you start using the system.
With over 25 years in the in-store communications business, we've built our share of stores, fixtures, in-store branding and communications. With a deep understanding of all the processes involved, we realized that there must be a simpler solution than all of the existing products, including Excel.
So, 8 years ago we worked closely with our client TELUS, to launch the first version. With a simple database we created the system to implement regional marketing programs. With great success, the solution grew to become a web based merchandising tool with five modules to handle every aspect of in-store communications.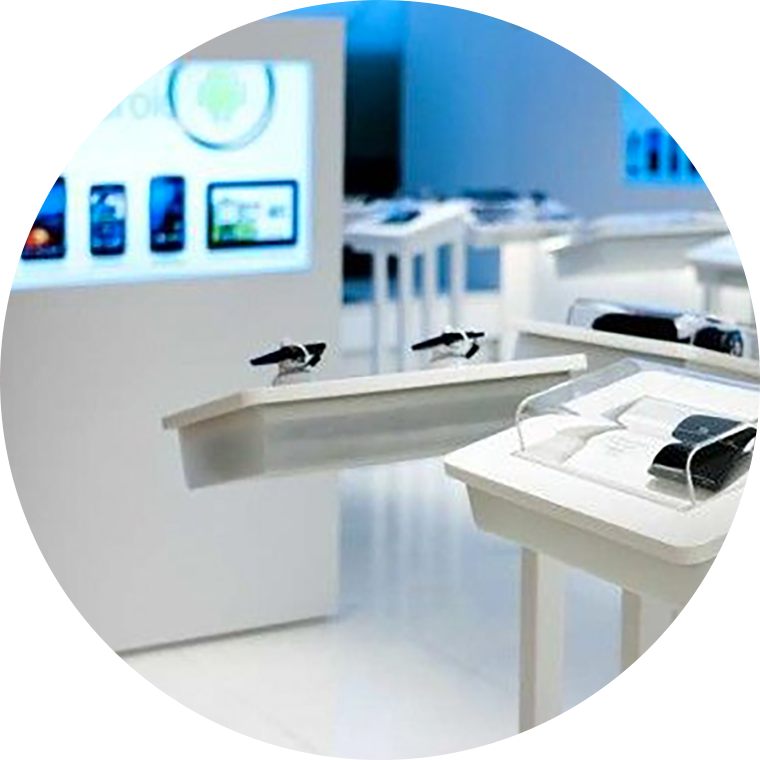 Meet your Unefi team
As a team, our passion is to create the best tools that keep up with technology trends and today's marketing environments.
Support is here
Unefi-RMS is by nature an intuitive tool. Many Clients have found that with little or no formal training, they just get it. To give you that confidence, we provide on-line help.
Customer Service
A designated individual from your team will have unlimited telephone and email access to a single point of contact for the duration of your contract.
Help desk support
All users may contact the help desk for technical support. Non-technical issues like password resets or user education are resolved by the client.
Data export or import
There are no fees to import, upload, change and export data, or to run reports or queries on all system data as it sees fit. This includes:
Unlimited access to Web logs
Unlimited access to the Online Merchandising System web portal and all associated web pages by all authorized users
Unlimited runs of all standard system report
Contact us